Unmatched Vehicle Transhipment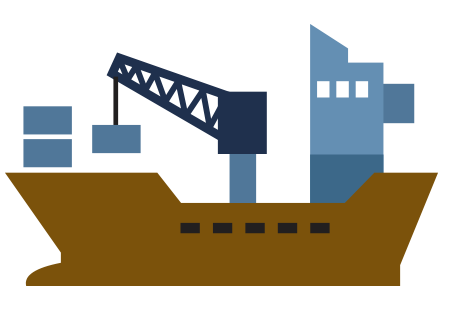 "Unmatched Vehicle Transhipment"
Port of Vancouver is the largest seaport in Canada which is well known for its huge contribution to the trade and investment of the Canadian west coast and British Columbia. The port has a full range of diverse services that help in expanding the trading business of the country. The port offers the 27 major marine cargo terminals to the country along with three Class1 train terminals and a lot more facilities that have a 95% contribution in the trade and services of the western coast of Canada. The port provides services in five sectors to the 27 marine cargo terminals of the country. First one is the Automobile sector where around 400,000 vehicles are managed annually and this is how The Port of Vancouver becomes the largest seaport of the country known for its vehicle transshipment.
Canadian Self-Exports & Harbours
"Canadian Self-Exports & Harbours"
Next is the Break-bulk and project Cargo sector, this sector manages the shipment of the break-bulk cargo such as forestry products, steel, and machinery. All these products are shipped through trucking and rail terminals which has a great contribution towards the country trade. Next comes the bulk sector under which all the liquid and solid bulk materials are transported and these transportations account for around two-thirds of the total tonnage of the port. There are regular shipping lines on the port because there are a regular export and import business involved in this sector. A diverse range of Canadian commodities is exported all around the world.
Processing Cargo & Welcoming The Tourists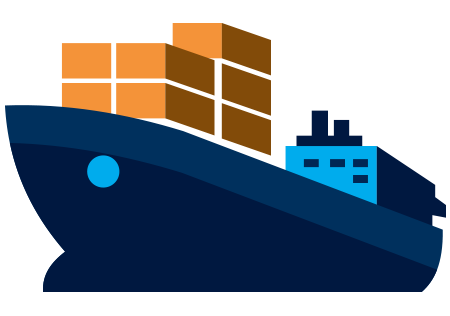 "Processing Cargo & Welcoming
The Tourists"
In 2011 the container sector of the port accounted for more than 20 percent of the total trade of the Vancouver port. And this sector has been very active throughout the whole trade. Other than these import and export sectors, the Vancouver port welcomes lakhs of tourists every year and the cruise of the port also contributes a lot to the annual income of the country. This Port of Vancouver situated on the western coast of Canada has a connection with more than 170 economies all around the world which makes it the largest source of transportation business and annual income for the country.
Hence, the Port holds great importance in the trade and investment procedures of the country. The Port contributes around 200 million dollars annually to the country by moving over 136 million tonnes of Cargos throughout the year. The port has offered more than 96,000 jobs in the British Columbia and this how it is contributing a lot to the country's development.
Therefore, the Port of Vancouver is the most important part of the Canadian development and contributes a lot to the country's wellbeing.